Breakfast at the campground usually consists of cold cereal, oatmeal, or bacon and eggs.  Switch things up on your next camping trip with a delicious, easy, campfire quiche that will have everyone coming back for seconds!  The next time you load up your 2020 Fleetwood Fortis class A motorhome from Brown's RV Superstore, make sure you pack all the ingredients for this camping recipe.
Ingredients
8 strips of bacon
4 eggs
2 tbsp milk
1 canned pie crust
1 medium onion
1 can of diced green chilis
2 tbsp flour
1/2 cup shredded cheddar
1/4 cup shredded mozzarella
1/2 tsp paprika
Salt and pepper to taste
Directions
In a cast-iron skillet, fry your bacon over the fire.  You'll want it to be easy to crumble but not overly crisp or charred.
Dice your onion.
Remove the bacon from the skillet, drain the bacon fat, but leave about 1-2 tbsps for sautéing.
Sauté the onion.  Once it is translucent, add the can of green chilis and cook for another 1-2 minutes. Remove the pan from the fire.
In a bowl, blend eggs, milk, flour, and spices.  Slowly add in the crumbled bacon, cheeses, and the cooked peppers and onion.  Set aside.
Carefully roll out your pie crust and drape it over your skillet. 

You can use a wooden spoon to shape the crust to the pan, but be careful because it will still be very hot!

Pour the egg mixture into the crust, replace the pan on the fire, and cover.
Cook for 45-60 minutes.  If possible, add charcoal to your campfire and, once hot, place a few coals on the lid of the skillet to cook the quiche evenly.  Remember: Use oven-safe mitts and fire-safe tongs to move the coals.  Only do this step if the lid is fire-safe.
Cook until the top is golden brown, remove from the heat, and serve!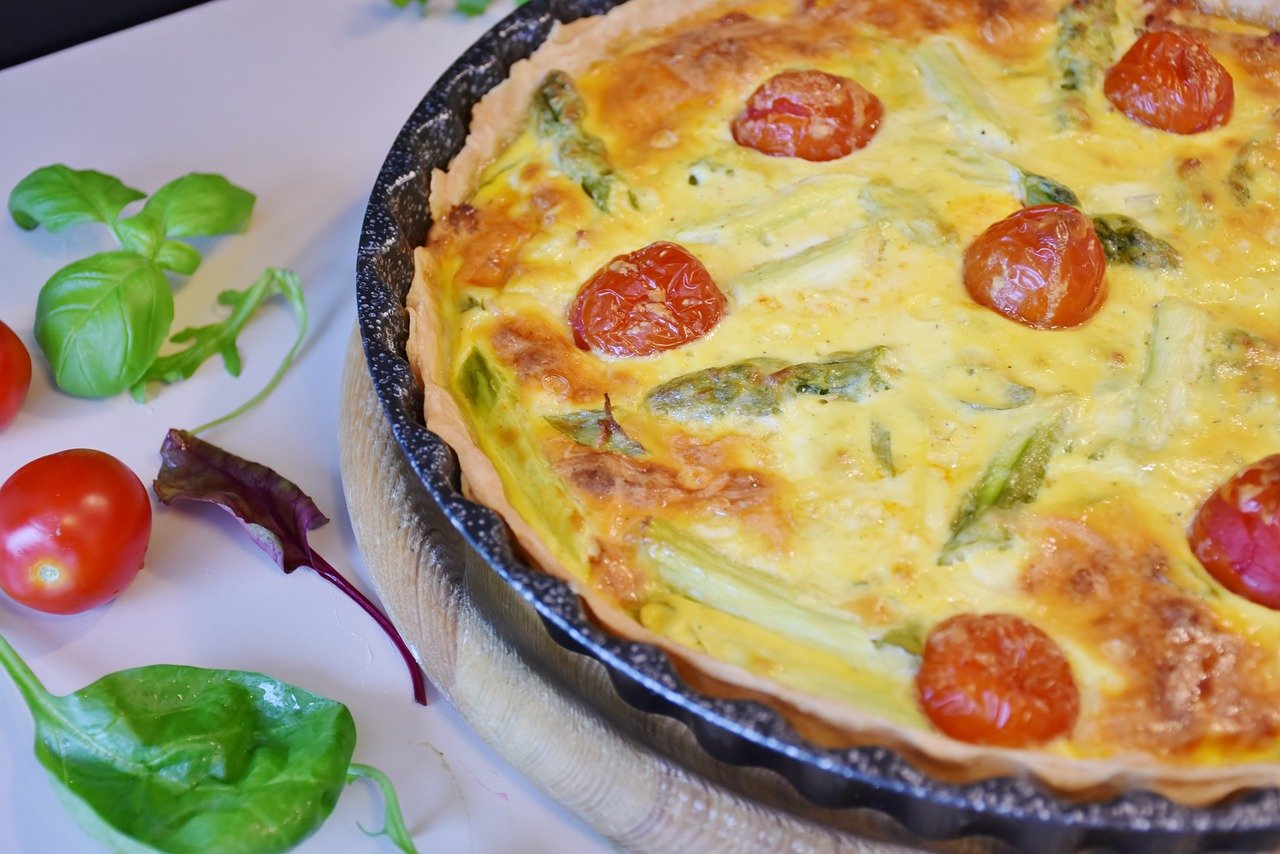 Contact us for more information on the RVs for sale at Brown's RV Superstore.  We're excited to help you get the most out of your future vacations!