Keep your dinner at the campground light and refreshing when you make this camping recipe for your family. These shrimp and veggies foil packets are quick and easy, giving you all of the delicious flavors you crave and keeping it light so you can feel good and fueled for the day.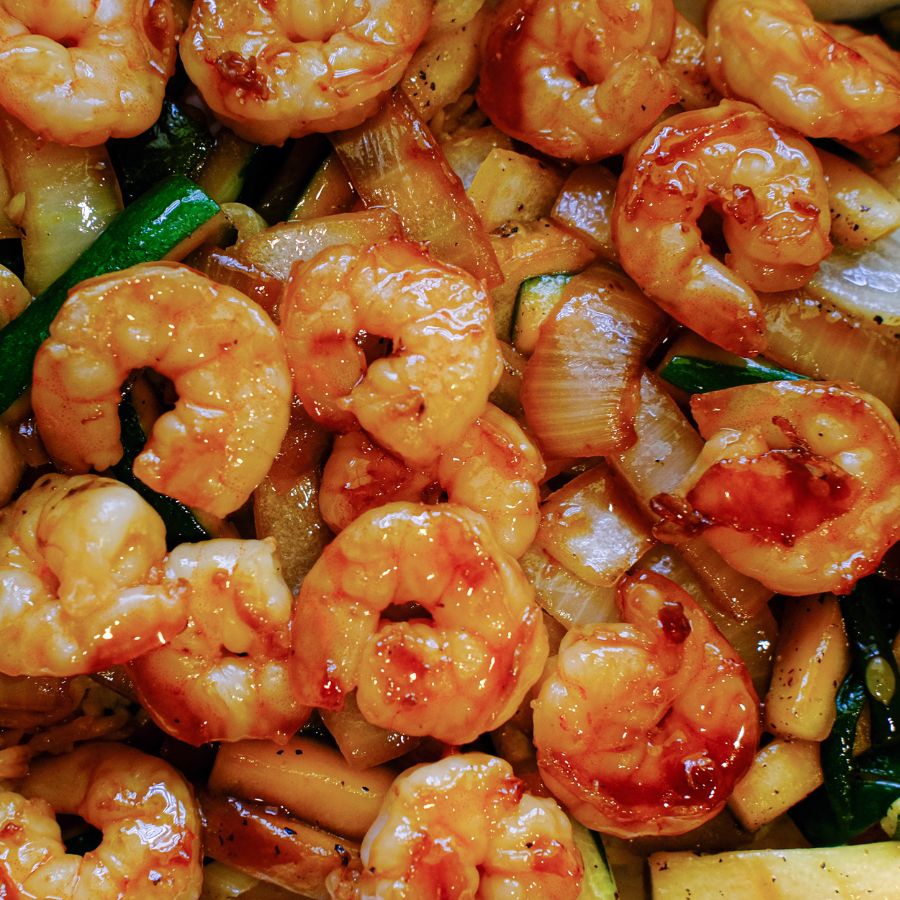 Ingredients
Recipe adapted from one on GypsyPlate.com
1 lb shrimp, tail-on
1 red bell pepper
1 green bell pepper
1 small zucchini
1 small yellow squash
1.5 c. corn kernels
1 small red onion
3 garlic cloves
3 Tbsp extra virgin olive oil
1.5 tsp dried thyme
1.5 tsp dried oregano
1.5 tsp paprika
1 tsp salt
1/2 tsp pepper
2 Tbsp fresh parsley, for garnish
1 lemon
Instructions:
Start by washing and drying all of your produce.
Peel and devein your shrimp.
On a second cutting board, chop the bell peppers, zucchini, squash, and onion into bite-size chunks. Finely chop the garlic cloves and slice the lemon into wedges.
Next, preheat your grill to 425.
In a large bowl, combine all ingredients except the parsley and lemon wedges. Stir to coat the shrimp and veggies in the seasonings completely.
Cover and allow to chill in the refrigerator for 45 minutes or overnight.
Create four sheets for the foil packets that are around 15" x 15". 12" x 15" is also acceptable.
Divide the shrimp and veggie mix into the four packets, and be sure not to get any too close to the sides.
Firmly seal all of the packets by lifting the edges and rolling the edges of the foil together to create a tight seal.
Place on the grill and cook for 12 to 14 minutes or until the shrimp is cooked through and reaches an internal temperature of 120°F. Be sure to flip the packet halfway through the grilling time to ensure all the ingredients get cooked evenly.
Once you remove the packets from the grill, open them carefully to allow them to steam and garnish with parsley and lemon wedges. Serve over rice, if desired.
Contact us to find a great deal on an RV to take on your next vacation.