Bring a little bit of your takeout favorites to the campground when you make these sweet and spicy rice bowls for your lunches or dinners. This easy camping recipe is one that you can make ahead of time so that you don't have to worry about all the prep and clean up at the campsite. Not only is this dish packed with flavor, but it is filling and a healthy option for keeping your crew fueled and ready for fun.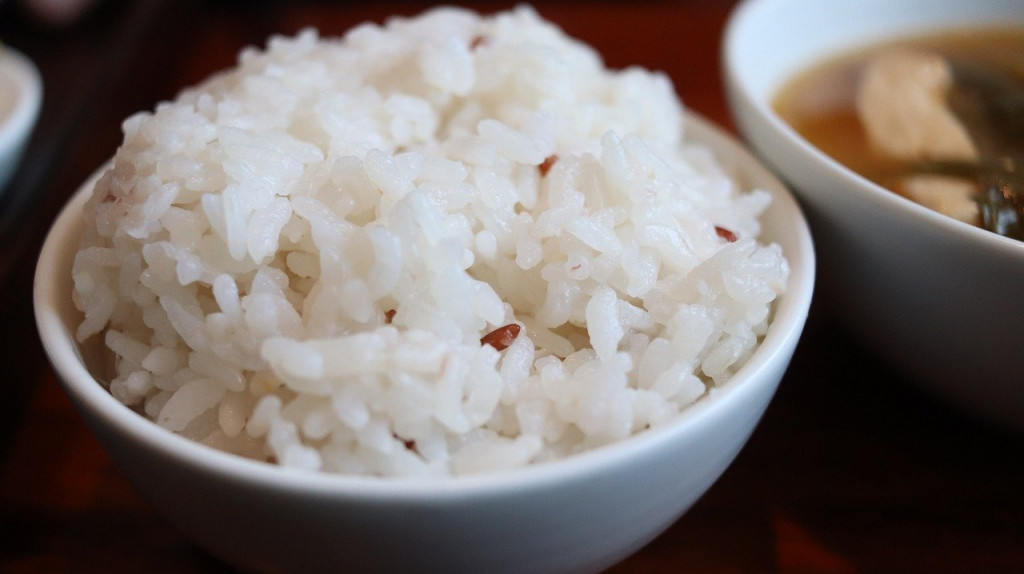 Ingredients:
1 tbsp olive oil
3 chicken breasts
2 eggs
2 c. flour
1 head Broccoli
2 c. jasmine rice
2 green onions
1 tbsp sesame seeds
1/2 cup ketchup
1/2 cup honey
1/3 cup Sriracha
1/2 tsp salt
Instructions:
Wash and dry all produce.
Preheat oven to 425.
In a large bowl, crack eggs and beat until blended.
In a second large bowl, add flour.
Cut chicken into 1.5″ cubes.
Pat chicken dry with a paper towel. Dip chicken into the egg bowl and then into the flour bowl, coating it evenly. Shake off excess flour.
Grease a baking sheet and layer one side with the chicken and bake for 10 minutes.
While chicken bakes, cook rice according to package instructions.
Chop broccoli into bite-sized pieces.
Remove the baking sheet from the oven and place on a heat-safe surface.
Flip the chicken and add broccoli to the other side of the sheet. Drizzle with oil and add salt and pepper to taste.
Cook another 10 minutes until broccoli is softened and the chicken reaches 165 internal temperature.
While it cooks, combine ketchup, honey, sriracha, and salt to make the glaze.
Thinly slice the green onions.
When you remove the chicken from the oven, toss it in a bowl with the glaze until coated.
Divide into prep bowls or containers, top with green onions and sesame seeds, and take to the campground for an easy, delicious meal!
Finding the perfect RV to get you and your family out to the campground will make your vacations for 2022 better and more memorable than ever before. Contact us today.