If you're looking for a beautiful winter getaway, why not join the ranks of those who visit Biltmore Estate in Asheville, North Carolina every year and fall in love with this gorgeous, historic chateau? Learn more about Biltmore Estate below – and then make your reservations to visit today!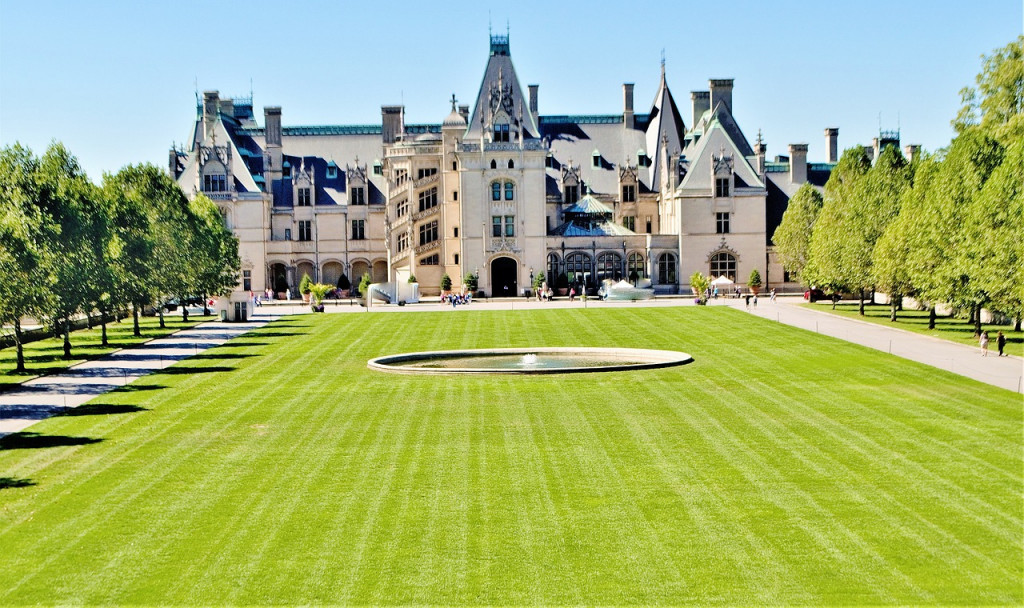 Biltmore House
Explore the rich history behind George and Edith Vanderbilt's luxurious family home. You'll enjoy a self guided tour through the three full floors (and basement!) of this vintage, 8,000-acre estate. The Biltmore Estate website offers the following information:
Get a close look at original art by Pierre-Auguste Renoir and John Singer Sargent. Behold magnificent 16th century tapestries, a Library with 10,000 volumes, a Banquet Hall with a 70-foot ceiling, 65 fireplaces, an indoor pool, and a bowling alley. 
Gardens and Grounds
Something that Biltmore Estate is well known for is its gardens and grounds – and its lavish conservatory. Explore countless acres of curated botanical gardens. It's especially beautiful at this time of year, too, with breathtaking Christmas florals throughout.
Winery
Don't leave Biltmore Estate without indulging in a visit to the Biltmore Winery. Participate in wine tours and tastings, and savor the wineries award-winning reserve wines. It's a luxurious experience you won't want to miss!
There's also a spa you can visit, plenty of kid-friendly activities, and a full list of things you can explore doing here. Check it out!
Where to Stay
Many visitors stay directly on-site at Biltmore Estate, as it offers a hotel, an inn, and several cottages. But if you're traveling in your new or used RV, you'll find countless RV campgrounds in the Asheville area and just a few minutes away. Regardless of where you stay when you visit Biltmore Estate, it'll be a memorable vacation like none you've ever experienced!
Last minute gift idea: make plans to visit Biltmore Estate as a winter camping destination and wrap up the gift of travel for your family. We can help you get your RV ready to hit the road, so contact us today!