Warm up around the campfire with this perfect RVing recipe for cold weather camping. This chili recipe will become a staple for your household whether you're at the campground or enjoying some time at the campground in the winter months. Get the full recipe below.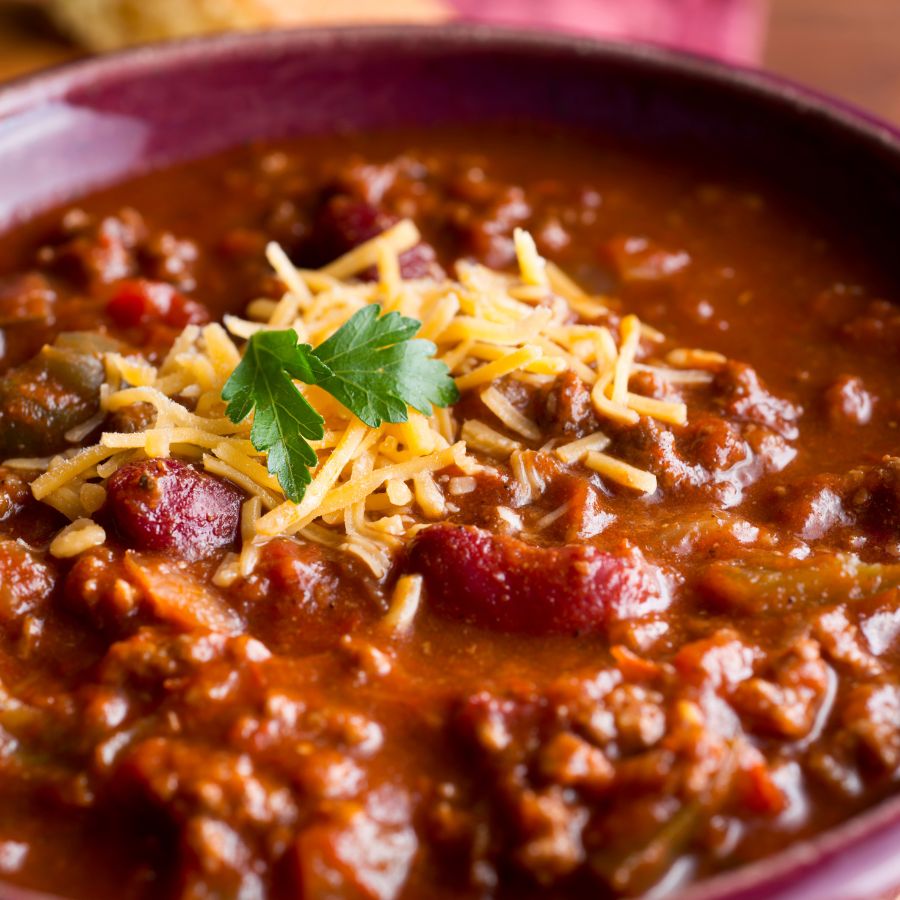 INGREDIENTS
1 Tbsp. olive oil
1 LB. ground beef
1 onion
2 stalks celery
1 green pepper
3 cloves garlic minced
2 Tbsp. chili powder
1 Tbsp. cumin
1 Tsp. salt
½ Tsp. pepper
2 14.5oz cans diced, fire roasted tomatoes
1-2 15 oz. cans pinto or kidney beans
2 Tbsp. tomato paste
1 bottle beer
2 boxes cornbread mix–We use Jiffy
2 eggs
2/3 c. milk
8 oz. shredded cheddar cheese
1 7 oz. can green chilies
DIRECTIONS
Wash and dry all produce.
Carefully, dice the onion, celery, and green pepper into small pieces.
Build a strong fire and spread out the coals so that you have space to set the Dutch oven into the coals.
Heat a drizzle of oil in the Dutch oven until it pops when flicked with water.
Add the beef, onions, peppers, celery, and garlic.
Cook until the veggies are soft and the meat is browned, and add the spices, tomatoes, beans, and tomato paste and beer into the Dutch oven.
Stir until thoroughly combines and bring the pot to a simmer. Allow to cook for 5 minutes before removing from the heat.
Using a large bowl, mix the boxed cornbread, eggs, and milk together until combined but lumpy.
Add cheese and chilies to the cornbread mix and fold them in gently.
Top the chili with spoonfuls of the cornbread and then use a spoon to even out the mix on the top.
Place the lid on the Dutch oven and return it to the coals. Set 10-12 coals on top of the lid to bake the cornbread evenly.
Allow to cook for 10-20 minutes until the cornbread is cooked through. Rotate the lid and the pot in opposite directions every 5-8 minutes while cooking to avoid burning.
Serve hot with sour cream, chopped green onions or chives, and cheese.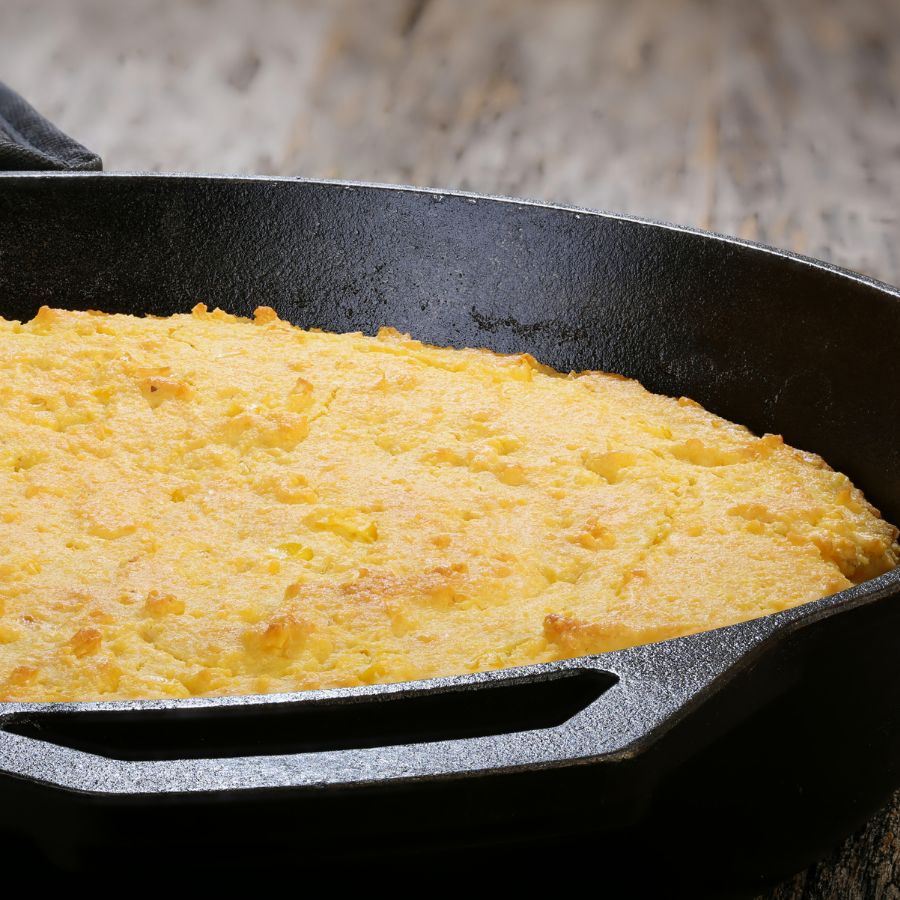 Contact us for more information on any of the RVs for sale on our lot today!