Whether you're celebrating at home or at the campground, you can enjoy the festivities with your family with these easy 4th of July crafts. Live the RV life in style by decorating your campsite with adorable pinwheels, windsocks, and picnic table decorations. You'll love how these crafts can spice up your campsite for the holiday.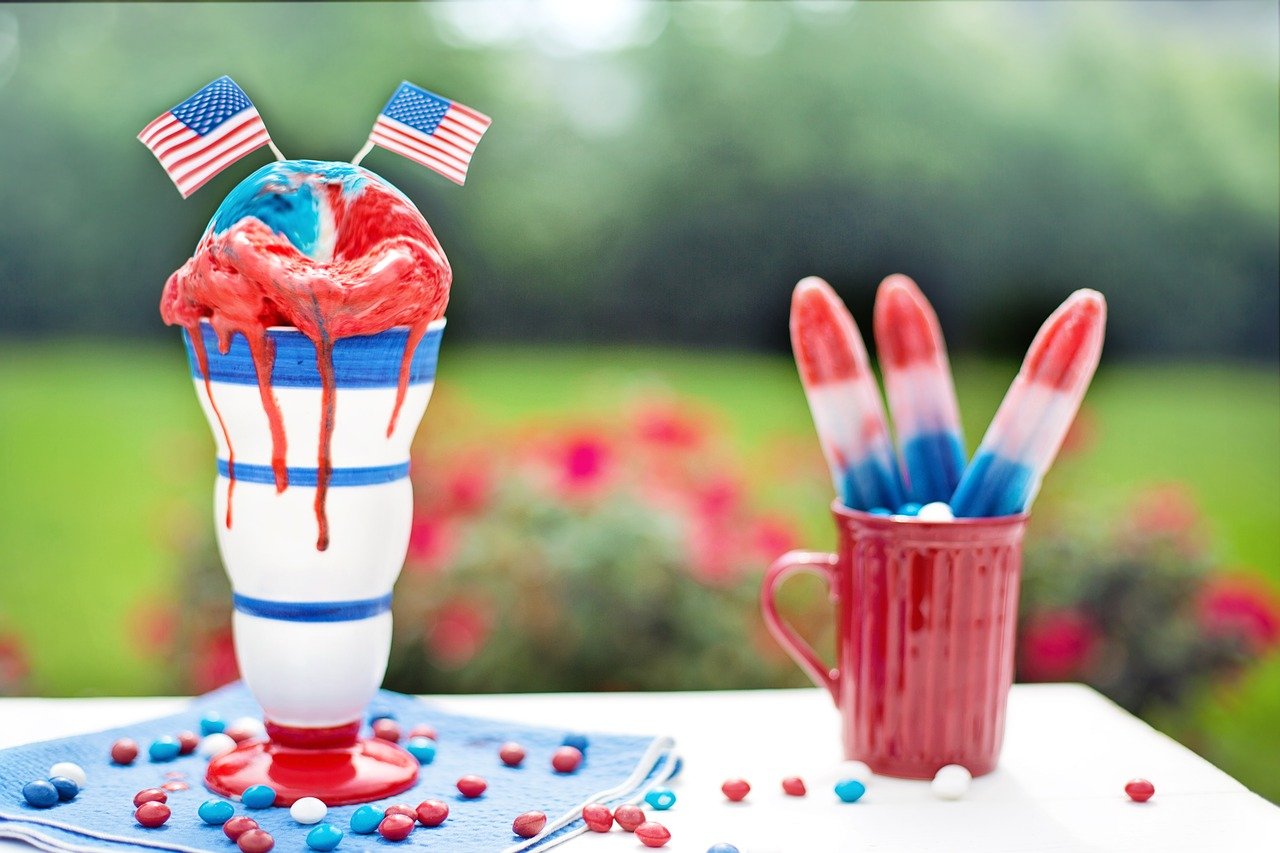 Paper Cones for Snacks
Craft idea found on www.CountryLiving.com
Give your holiday snacks a festive upgrade with these easy-to-make snack cones!
What You Need:
Patterned paper
Scissors
Glue stick or stapler
How to Make It:
Cut the paper into large squares.
Fold one corner to the opposite corner without creasing to form a cone.
Secure the cone in place with staples or a glue stick.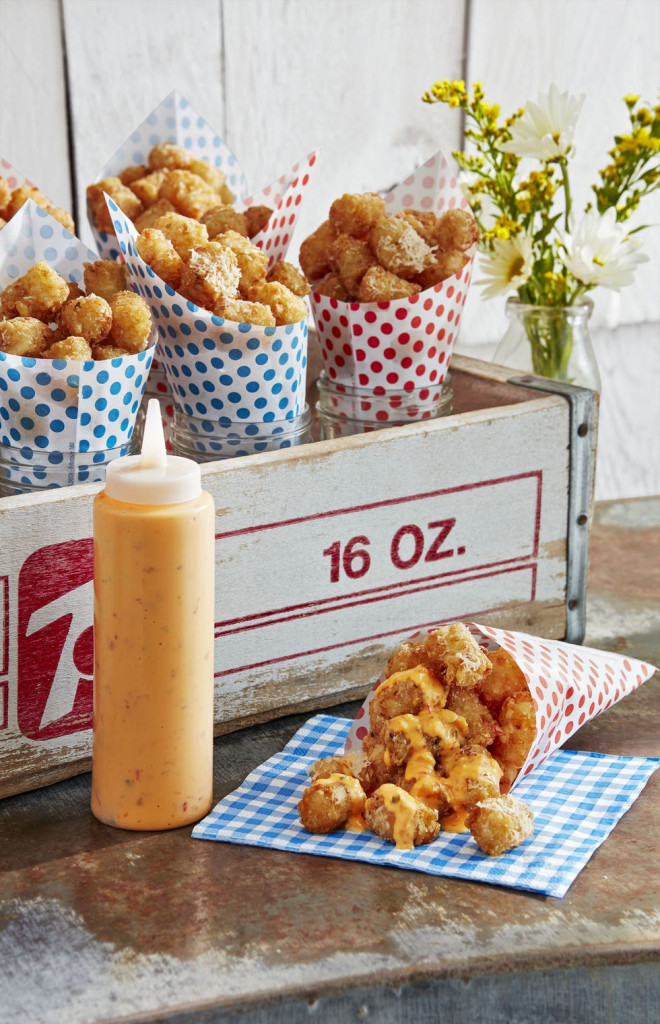 Windsocks
Craft idea found on www.realcreativerealorganized.com
Your campsite will look patriotic and fun with these windsocks that you can make with your family.
What You Need:
Striped paper straws

A large star punch

Scissors

Craft foam
How to Make It:
Use the star punch to cut out stars in your craft foam.

Cut two parallel slits into the stars.

Slip the star over the straw and enjoy your favorite summertime drinks with a patriotic flair!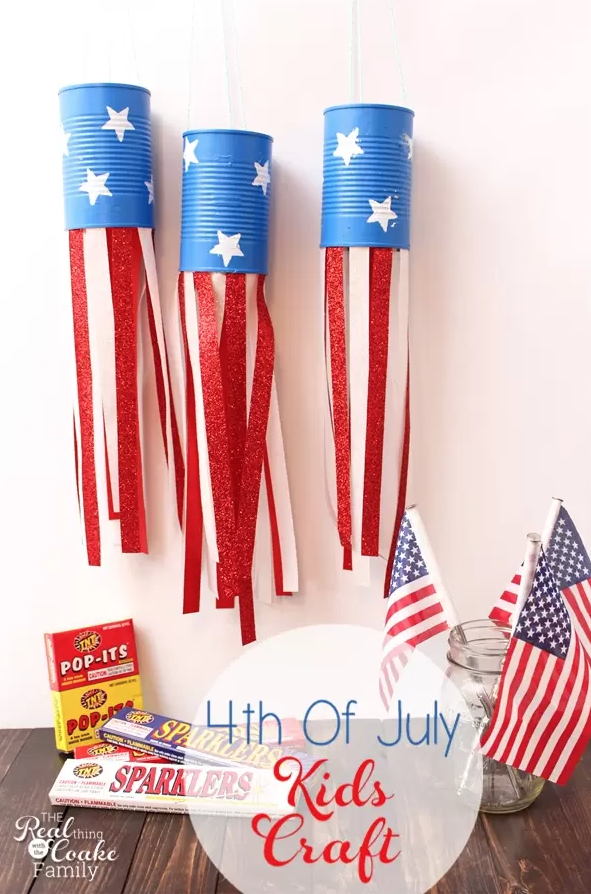 Lantern Jars
Craft idea from www.ThriftyDecorChick.com
Give your picnic table a cute centerpiece with this easy flag lantern jar!
What You Need:
America flags on sticks – you can find these at Walmart, Dollar-Tree, Dollar General, and almost anywhere this time of year.
Sand
Mason Jars
LED Candles
How to Make It:
Remove the flags from the sticks.
Add one flag to a jar, fill with a handful of sand, and place one of the LED lights in the center.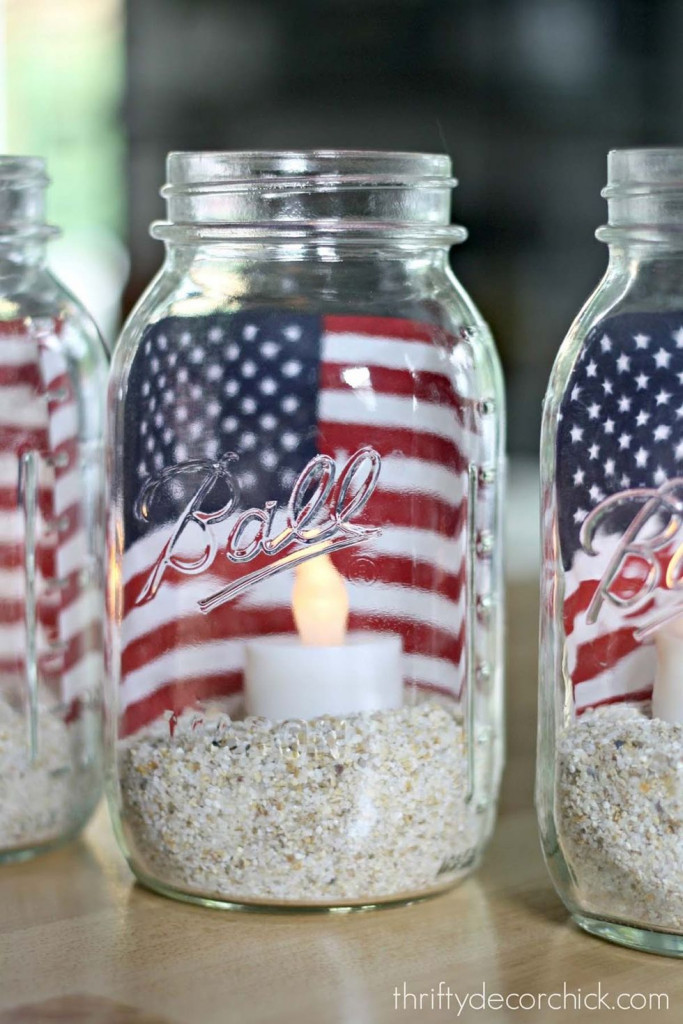 Bandana Tablecloth
Craft idea from www.ScatteredThoughtsOfACraftyMom.com
Your picnic table will be the talk of the campground with this adorable tablecloth!
What You Need:
9 Bandanas in red, white, and blue
Pins
Sewing machine
How to Make It:
Arrange the bandanas in the pattern you want and pin.
Sew the bandanas together, and you're ready to take it out on a picnic!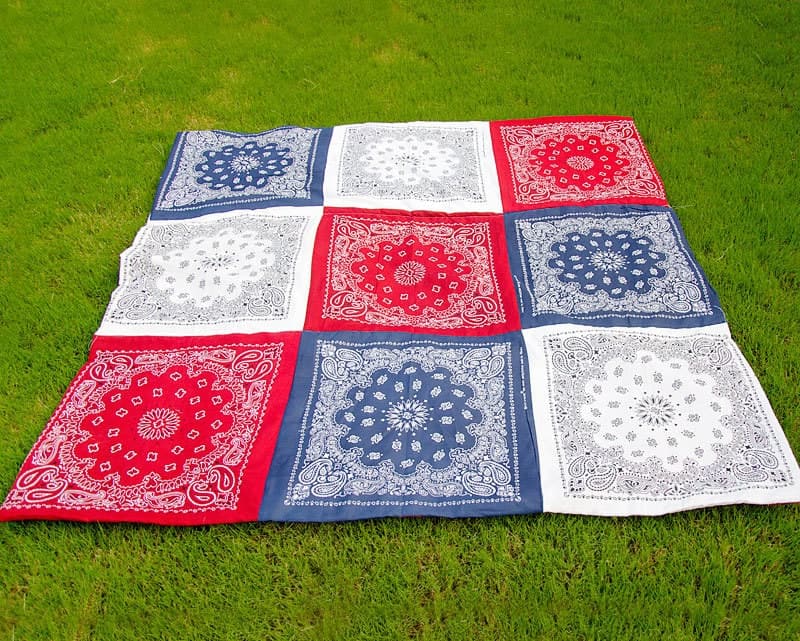 Contact us to find the RV that will help you and your family enjoy your time off for years to come.