Peaches, apples, and blueberries, oh my! Get your vacation mornings off to the best start possible with this RV tip and recipe that will save you loads of time along the way. Fringe benefits: you'll have no breakfast clean up, your RV will smell ahhhhhh-mazing when you wake up, and groggy risers will have full and happy bellies, ready to take on the day. With these RV tips and easy RV breakfast recipes, mornings have never looked (or smelled…or tasted) so good.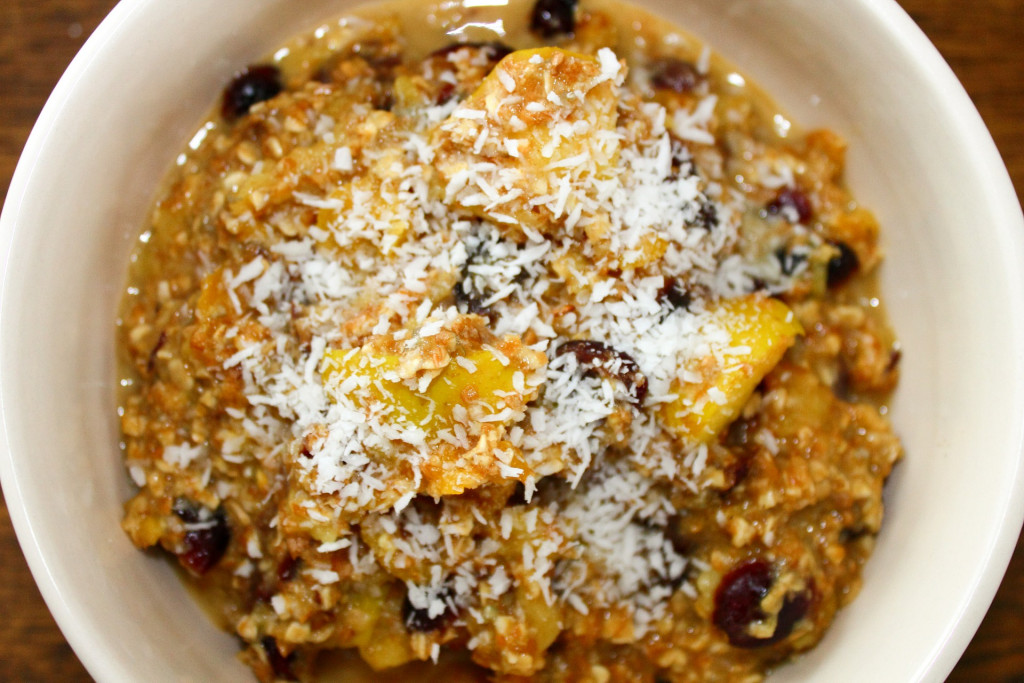 Overnight Oatmeal
Your basic recipe is going to include oatmeal, milk, and some fruit.
Quick tip: mix your dry ingredients in Ziploc bags before ever leaving home, and keep them in the pantry. Prep your fruit additions before leaving, as well, and keep those in the freezer.
The basic tools you're going to need are a Crock Pot and some plastic Crock Pot liners. By using these nifty liners, clean up is a breeze.
Note: try using steel-cut oats for each of these. They take a lifetime to cook if you're standing at the stove, but are ideal for overnight cooking in the Crock Pot. Regular oats are more likely to turn to mush.
Basic dry ingredient mixture:
1 cup steel cut oats
Pinch of cinnamon
Pinch of salt
Pinch of nutmeg
Instructions:
Line the Crock Pot with a plastic liner and lightly spray with cooking spray
Pour in dry ingredients and any of the following:
Apple Pie Oatmeal
2 apples, peeled and diced
2 cups milk
2 cups apple juice
¼ cup maple syrup
2 tsp vanilla
Peaches & Cream Oatmeal
4 cups milk
2 peaches, skinned and chopped
1 teaspoon vanilla extract
2-3 Tbs brown sugar
Blueberry Cobbler Oatmeal
2 cups blueberries
2 cups milk
2 cups water
¼ cup maple syrup
1 tsp vanilla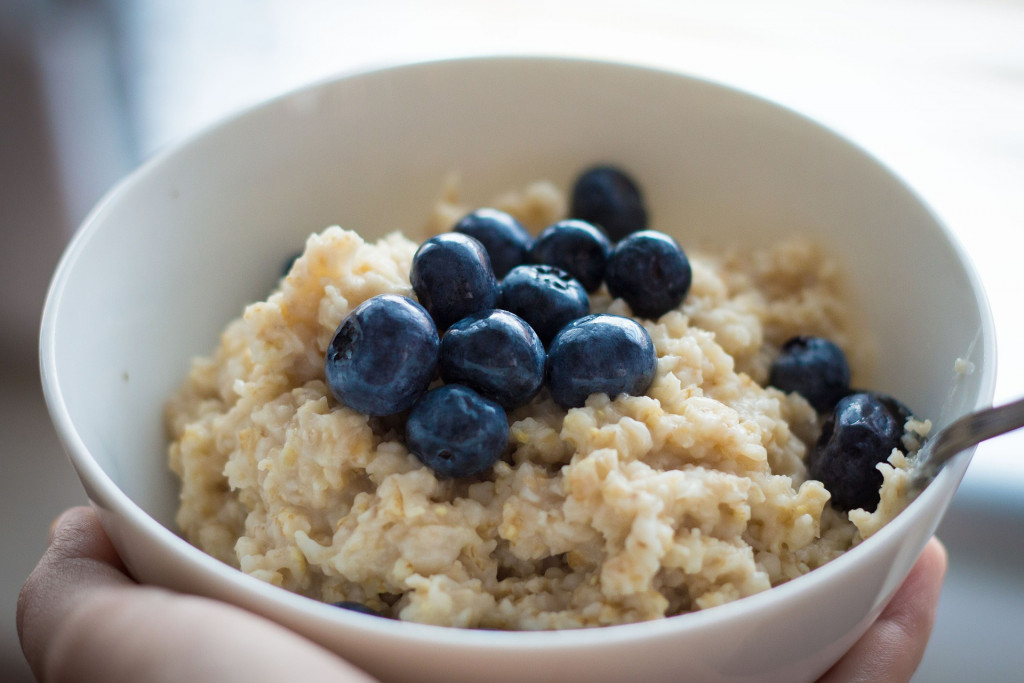 Mix all ingredients to combine, place the lid on your Crock Pot, and turn on low when you go to bed. You'll want to let these cook low and slow for eight hours – if you can wait that long! Don't be surprised if the absolutely delicious smells wake everyone up bright and early. When you're ready to serve it up, give each one an extra splash of milk, half & half, or cream.
Make It Your Own
These three are perfect RV breakfast recipes to start with, but the combinations are endless and up to you – so try using different ingredients to garnish it up a little, such as chopped pecans or complementary fruits. Throw in coconut or cranberries. Make a wildberry flavor by adding other berries such as raspberries, blackberries, or strawberries to the blueberries. Or add chopped pears in with the apples. Whatever you choose, the sky is the limit.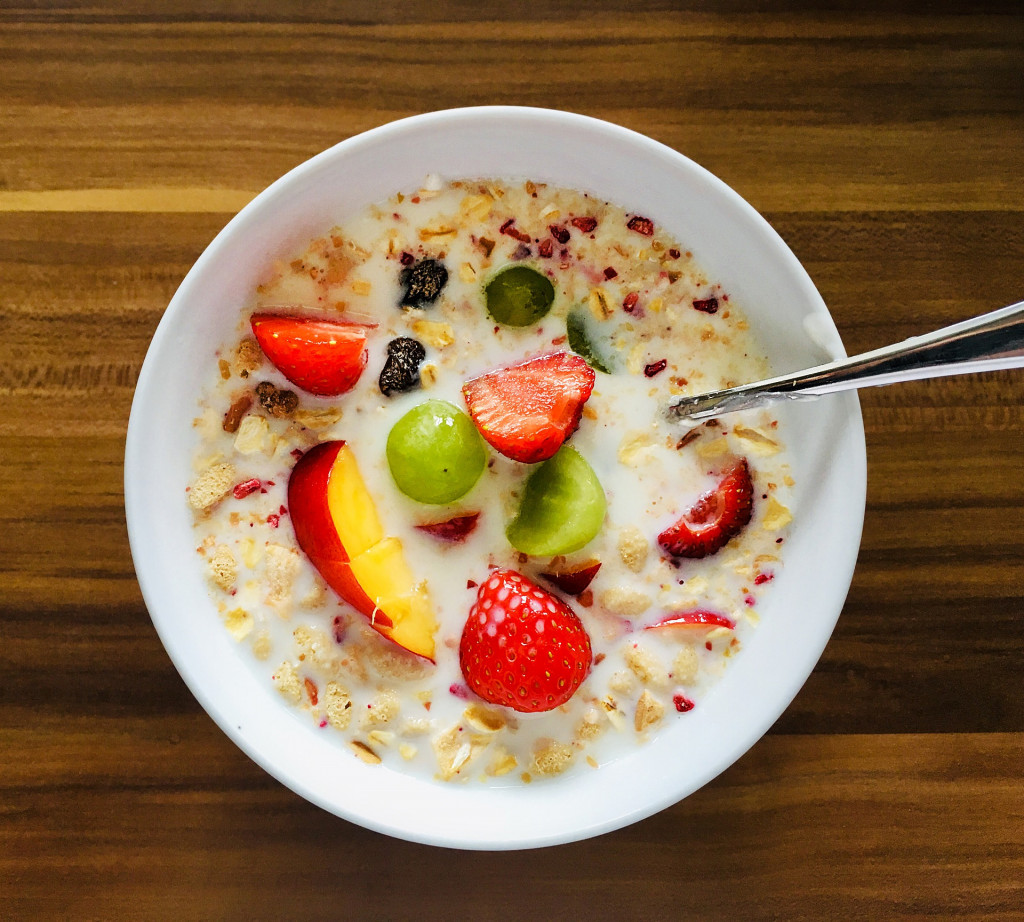 Perfect for RV Kitchens
Besides the no-hassle prep and easy cleanup, these RV breakfast recipes are also perfect for helping conserve kitchen space in your new or used RV from Brown's RV Superstore. And if your RV's kitchen is a little lackluster, contact us today. It may be time for an upgrade and we'd love to help you pick out the perfect RV that will help make all your meals on the road fast and easy!