The heat index isn't the only thing that's hot, hot, hot! Come in during our Red Hot Summer Sales Event to get the best deals on countless RVs for sale! We have RVs starting at $109 a month, so get in and take a look before they're gone!

Save Up to $25,000 on Motor Homes
Want to pocket the savings on a brand new motor home? During our Summer Sales Event, you can save up to $25,000 on select motor homes for sale. We've got Class A, B, and C motor homes with both gas and diesel options, so you can get exactly what you're looking for! Explore our inventory of featured motor homes for sale here.
Fifth Wheels at Up to 30% Off
We also have several fifth wheels for sale from top manufacturers. Want up to 30% off? Want a lifetime warranty? What about both? During our Summer Sales Event, you can get the peace of mind of a lifetime warranty combined with tremendous savings you may not see for the rest of the year. Check out our featured fifth wheels for sale here.
Dozens of Travel Trailers
If you're looking for a new travel trailer, check out the travel trailers for sale we're featuring. For example, this Forest River Cherokee travel trailer for sale sleeps four and features a pass through bathroom and dual entry doors to the unit, allowing you to slip out early in the morning without waking everyone up.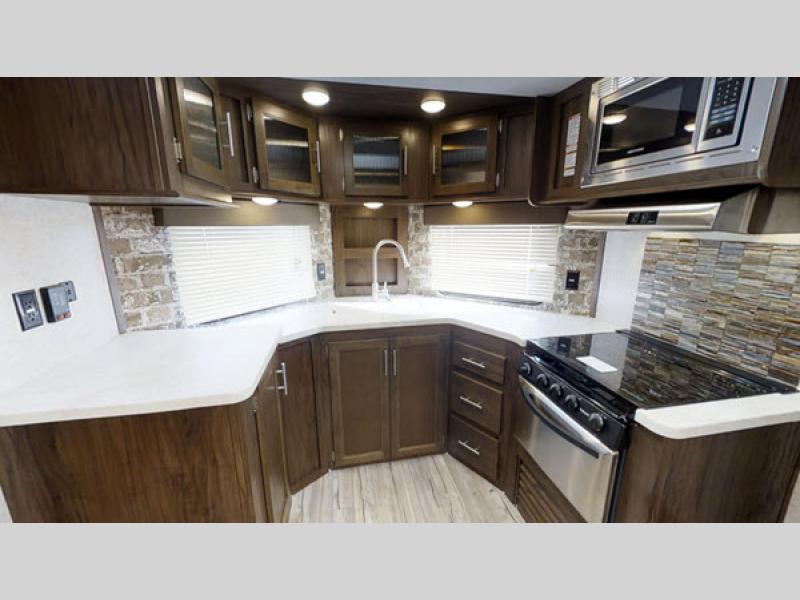 The kitchen is especially nice, positioned at the front of the trailer, and curved in its layout so everything is easily accessible. This Cherokee travel trailer for sale is as low as $189 a month with approved financing. Click here to view our other travel trailers for sale during our Summer Sales Event.
Boats on Sale, Too!
And that's not all. If you're spending the dog days of summer out on the lake, now's the time to reel in the savings on our deck boats for sale. We have several brand new Stingray boats for sale that are ready to haul out to the water. A fun and relaxing afternoon on the lake awaits! Check out our deck boats for sale here.
It's hard to believe summer is almost over, but cooler days and beautiful autumn camping trips are right around the corner. Summer won't last forever, and neither will these amazing bargains on new RVs and boats for sale. Contact us today if you'd like to take a look at our featured inventory during our Summer Sales Event!