If you love to travel with your kids or grandkids, then the Starcraft Autumn Ridge Outfitter travel trailers for sale at Brown's RV Superstore are a fantastic option for you!  These travel trailers feature bunkhouse options and more to keep you and the kids happy all week long.  Find out more features you'll love in this Starcraft Autumn Ridge Outfitter travel trailer review.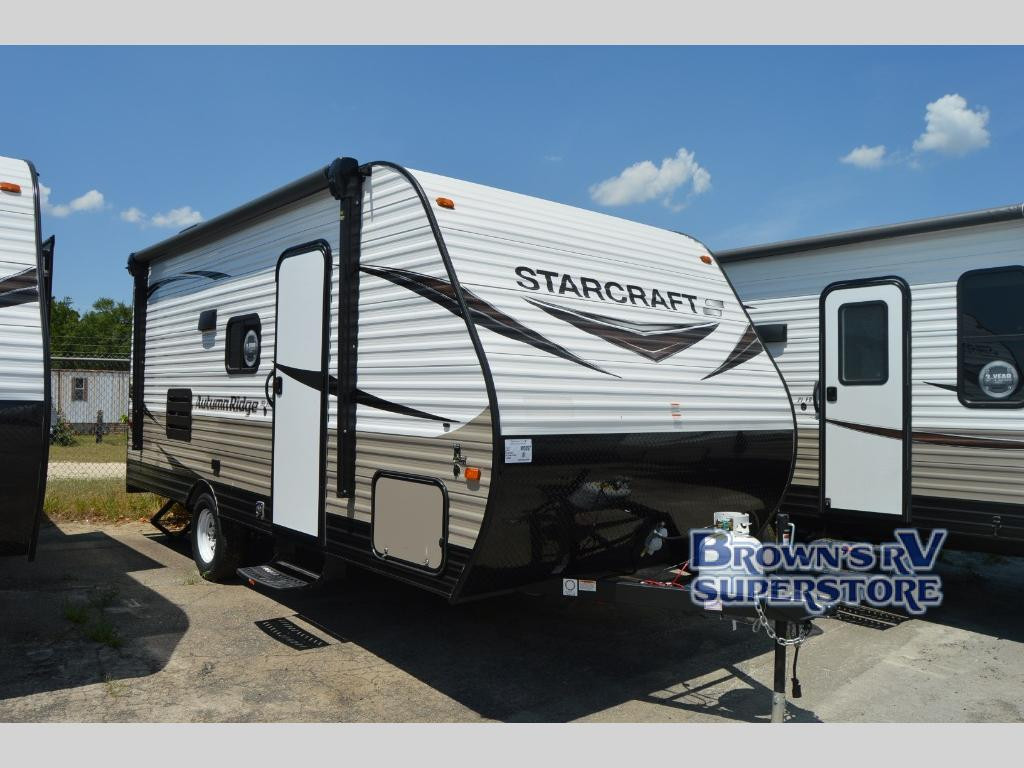 Bunks for the Kids
The kids will love having a space of their own in your camper, and the bunk beds in this Outfitter 180BHS are an excellent spot for them.  The two single bunks are tucked into the rear of the trailer, just behind the dinette. The teddy bear bunk mattresses will help ensure everyone gets a good night's sleep, no matter where you go.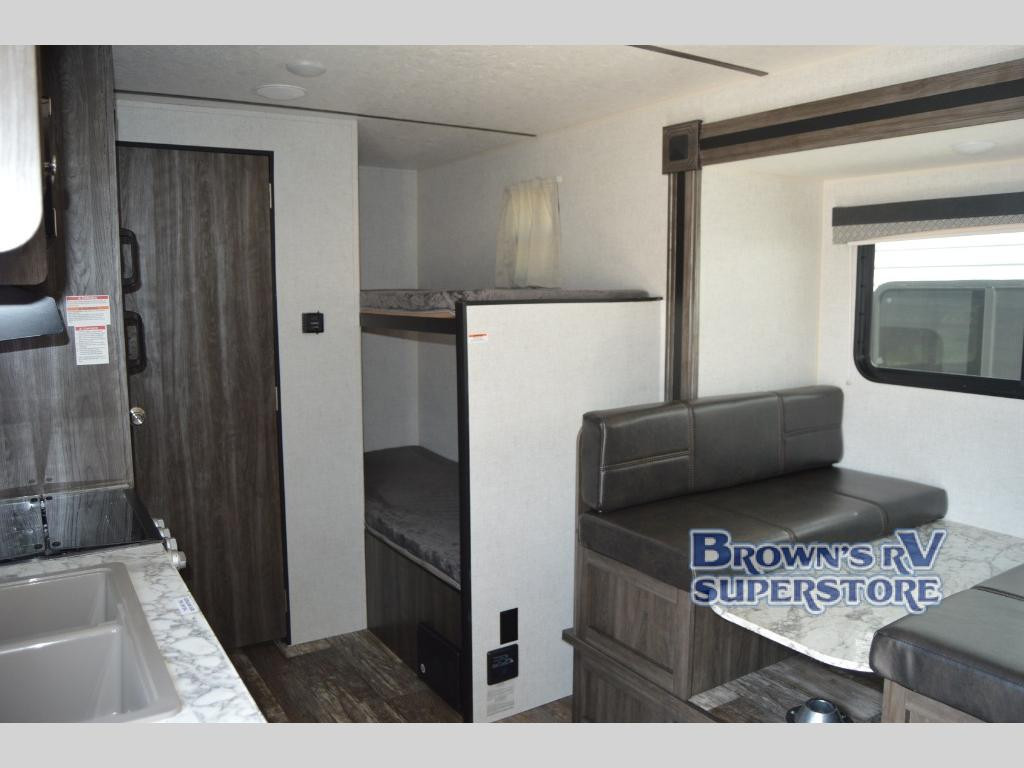 Kitchen Features
In the kitchen, you can whip up delicious meals every night of the week.  The three-burner stove comes with a glass overlay that provides more workspace for you when it's not in use.  Additionally, the refrigerator and cabinets will have ample storage for all your cooking equipment and ingredients.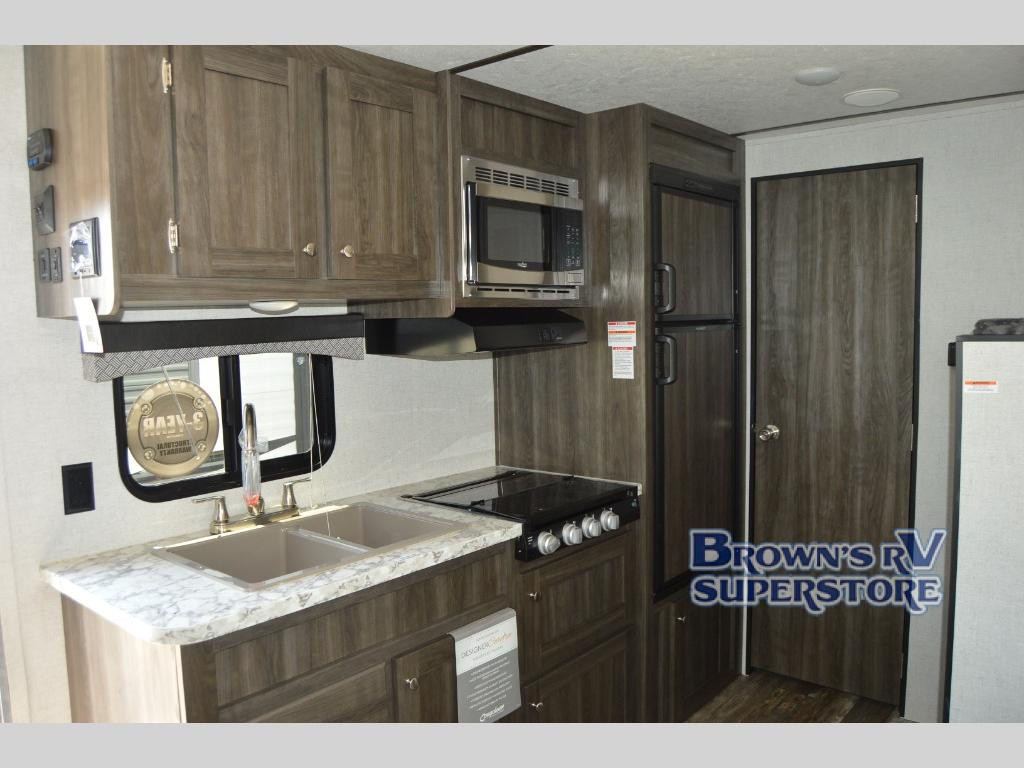 Full Bath
In the rear of the trailer, you'll find a full bathroom.  Inside, there is a foot-flushing toilet, a sink with ample counter space, and a shower.  You can finally say "goodbye" to those late-night bathhouse trips that are inevitable when camping with young ones.  Now, they can use the bathroom without leaving the trailer, and you can continue sleeping soundly.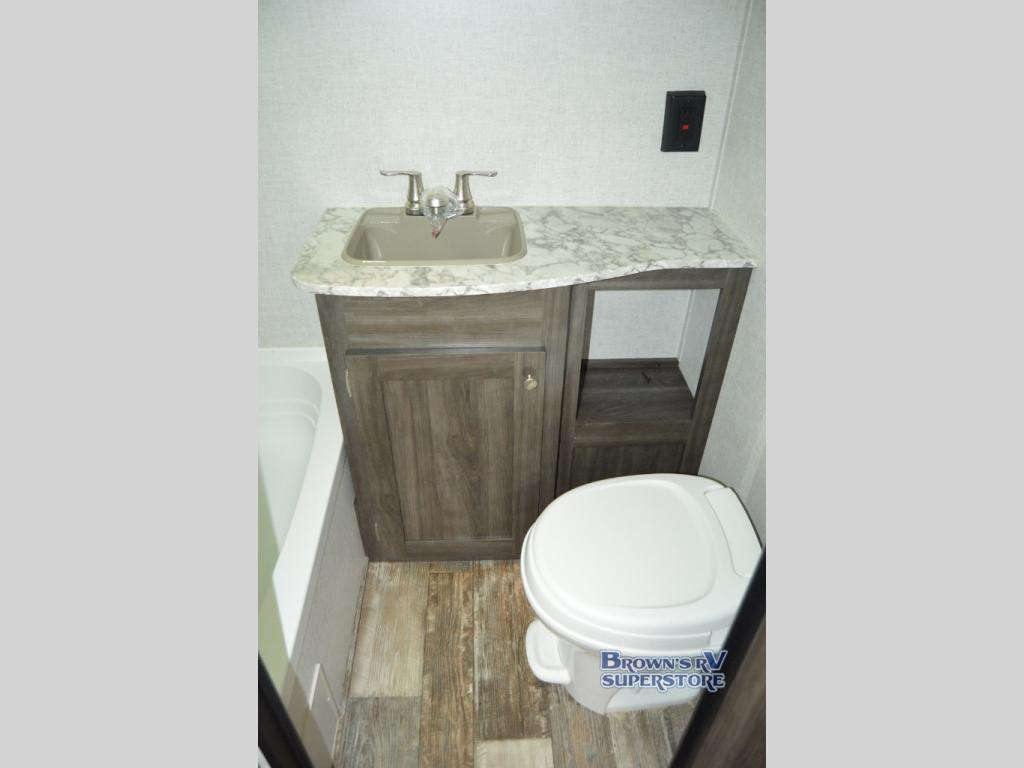 If you're ready to take home a travel trailer that will let you bring along your favorite tiny crew, then contact us today.  We'll happily fit you with the travel trailer that meets all of your needs.