As the summer heat rolls in you'll want to spend every moment you can out on the water. When you take home one of the incredible Stingray Boats for sale from Brown's RV Superstore you'll know that your summer days will be well spent. These luxury boats are practical, high-quality, and perfect for towing behind a motorhome so you can enjoy the water, even at the campground. Find out more in this Stingray boat review.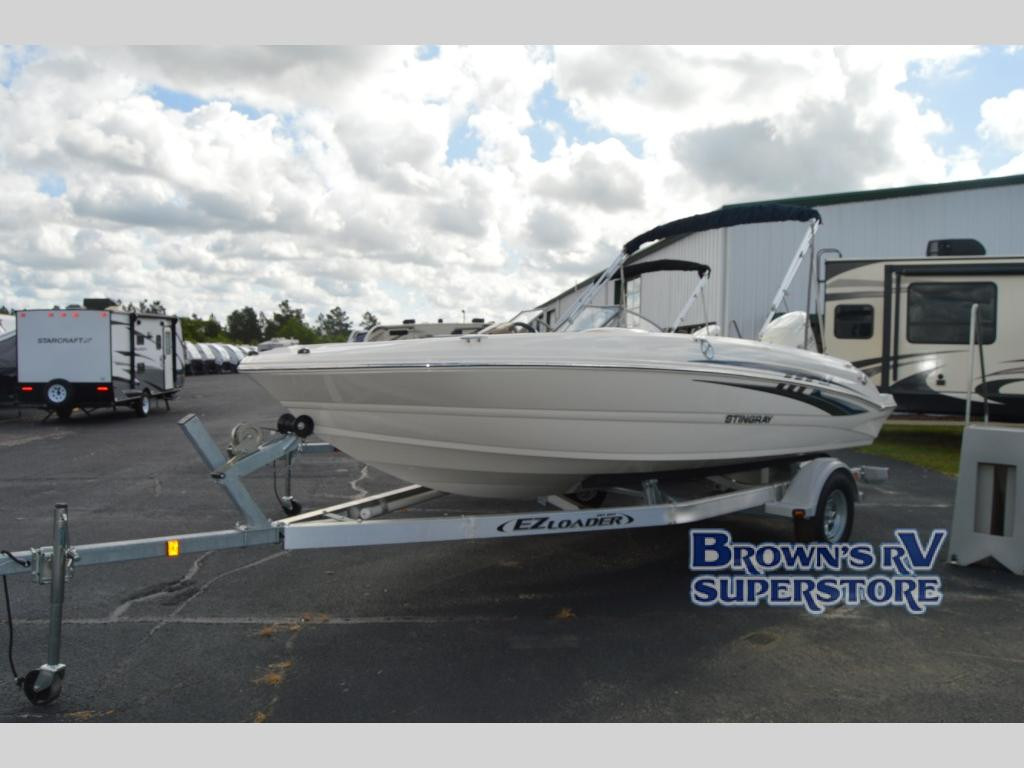 Stingray Boat 182SC
This gorgeous Stingray 182SC is ideal for summer days out on the water.  The white and tan interior are designed to keep the heat down and give you a great space to relax.  You'll find stainless steel ski poles for your favorite water sports and ample storage under the seats.  Ask about the optional canvas cover that will help keep your boat in tip-top shape when it's not in use.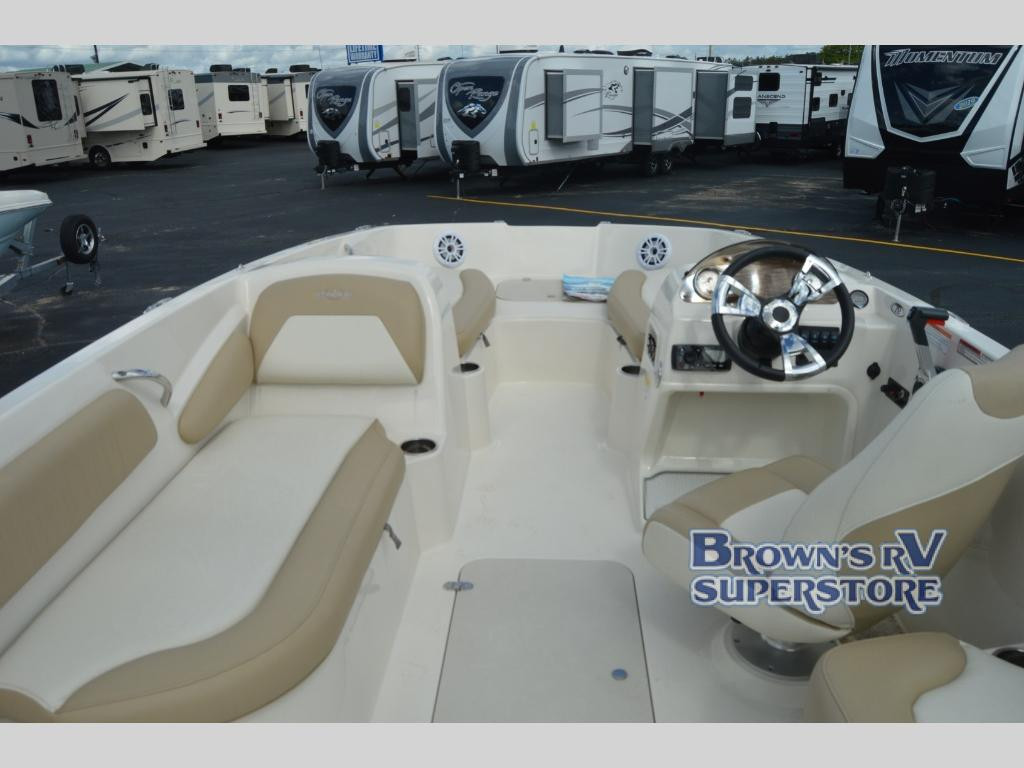 Stingray Boat 191DC
The sleek Stingray 191DC features onyx interior accents, stainless steel hardware, and a white exterior with red graphics to give a pop of color.  You'll love relaxing on the deck as you enjoy the breeze and waves.  There is plenty of room for passengers, so plan a weekend on the lake with your friends!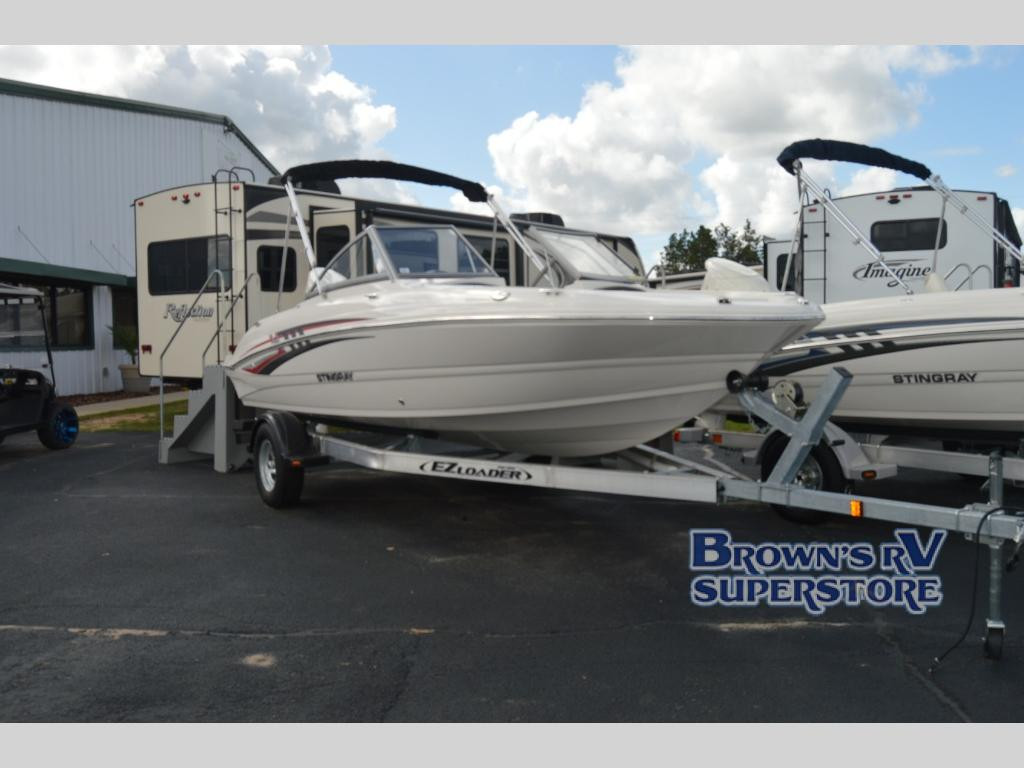 Stingray Boat 214LR
The Stingray 214LR is a luxurious option for anyone who spends most of their summer days out in the wind and waves.  You'll love the bow and cockpit Sunbrellas that give you ample shade, as well as the F150 4 Stroke 150HP 25″ motor that gives you all the power you need.  There is plenty of seating and storage on board, so grad your family and make the most of this summer with the Stingray 214LR!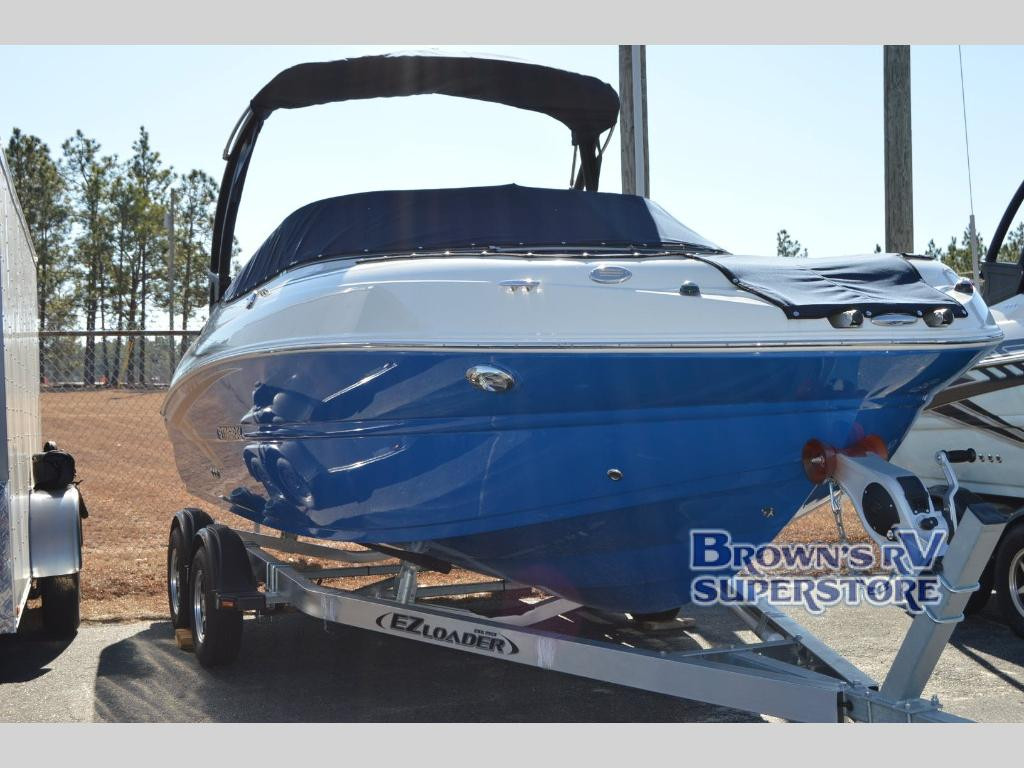 Don't let this summer leave you high and dry, take home a Stingray Boat today and spend your days soaking up the sun and enjoying the waves. Contact us today for more information!