When you're out at the campground, finding a good burger joint isn't always an option.  Instead, you can make your own delicious burgers at the campground with just a few ingredients.  So, load up your Forest River Cherokee Arctic Wolf fifth wheel with an outdoor kitchen and enjoy this easy camping recipe.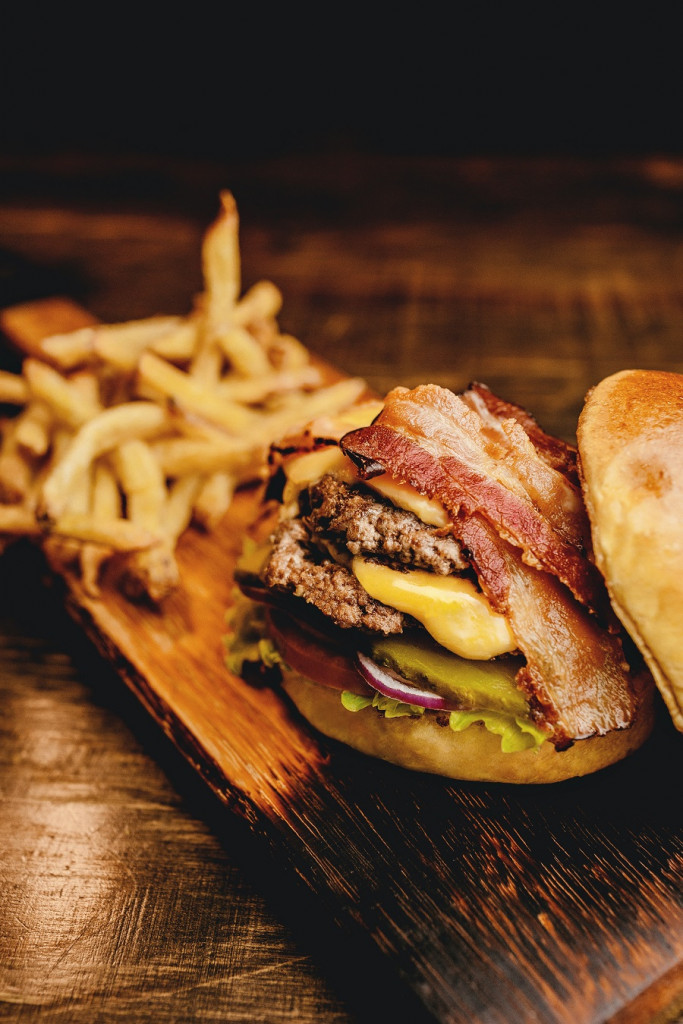 Ingredients:
1 lb ground beef
1 tsp salt
1 tsp pepper
1 tbsp minced garlic
2 tsp onion powder
1 tsp garlic powder
1 tbsp paprika
Choice of cheese: American, cheddar, or swiss work the best.
Buns
Toppings of your choice
For Fries:
16 oz frozen french fries
4 tsp minced garlic
1 cup shredded cheddar cheese (optional)
Olive Oil
salt & pepper to taste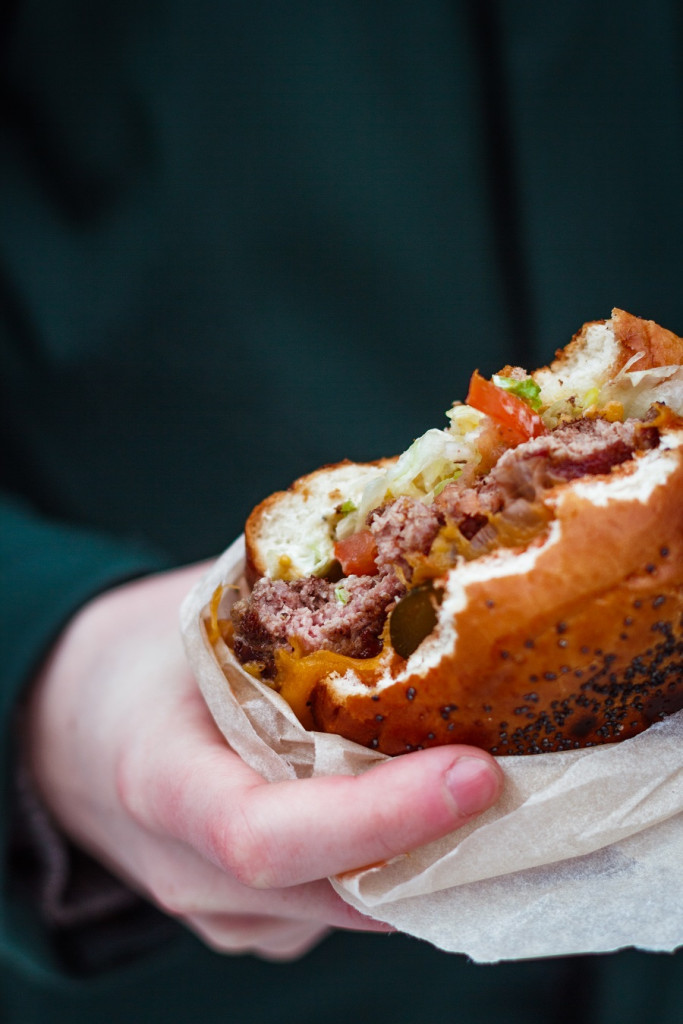 Instructions:
Burgers:
Combine your spices: salt, pepper, onion powder, garlic powder, and paprika. Mix until well blended.

Add spices and minced garlic to ground beef and combine.

Form burger into balls and flatten into patties with your fingers — they should be approximately 4-5″ across.

Heat an iron skillet or grill to high heat. It should be hot enough to create a loud sizzle when oil is added. Drizzle oil in the pan and add 1-2 burgers. Cook for 2-3 minutes per side, or until the patty is cooked all the way through and the edges are mildly charred.

Add the burger to your choice of bun and top with your favorite fixings!
Fries:
Create four large foil rectangles out of heavy-duty aluminum foil.

Add 4 oz of fries to the center of each rectangle.  Drizzle with olive oil and toss with salt and pepper.

Close the foil, sealing the edges to create a packet, and add to the coals of your fire or place on the grill.

Toss the fries frequently to avoid over-charring or burning, and let cook for 18-20 minutes.

Open the packets carefully, add 1 tsp minced garlic to each packet and stir, then place back on the coals or in the grill.

Cook the packet open for another 1-2 minutes until the fries are crispy.

Top with cheese and serve!
Enjoy this delicious recipe that will give you a break from hot dogs and s'mores!  Your family will love these campfire burgers.  If you need an RV with an outdoor kitchen, contact us today!