There's never been a better time to sell your RV!  Value your RV trade in with our quick questionnaire and get top-dollar for your late model RV, even if you don't buy from us!  We want your RV, so learn more about how you can get a great deal when you sell or trade in at Brown's RV Superstore.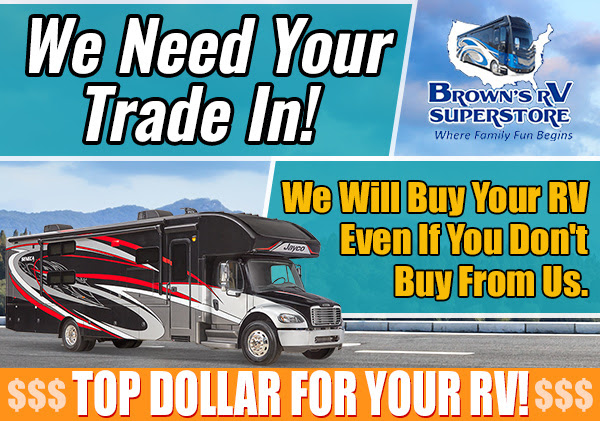 Value Your Trade
If you've been itching to upgrade your late-model RV for a newer year, then it's time to value your trade-in with Brown's RV Superstore's easy questionnaire.  We'll ensure you get the most out of your beloved RV.  The evaluation only takes a minute or two, and then we'll contact you with the details.  Additionally, we'll make sure you get top-dollar for your RV, even if you choose to buy your upgrade somewhere else!  You can also contact us directly and speak to Bert Warren or Bert Mayes at 843.335.8829 to get started today!
Find Your Upgrade
Next, it's time to find the perfect RV to upgrade your future vacations.  You can shop our new RVs, which include this 2020 Fleetwood Fortis class A motorhome available right now!  Or, check out our selection of pre-owned RVs in excellent condition and save big on your next fifth wheel, motorhome, or travel trailer.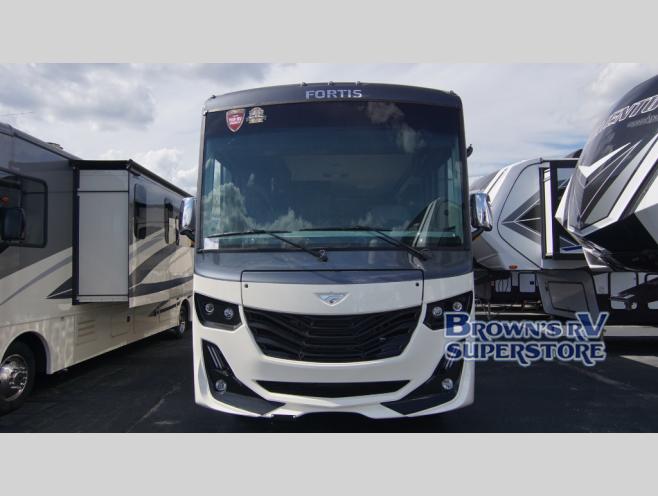 Apply for Financing or Take the Money & Run!
If you've found the perfect RV for your trade at Brown's RV Superstore, great!  We're happy to help you through the process of trading in your RV and applying for RV financing on your new camper.  However, if you decide that your RVing days are over or you want to look elsewhere for your next unit, that's fine too!  We'll still make sure you get the best price possible for your trade in so that you can feel great about selling your RV.
No matter what your future holds, Brown's RV Superstore is the best place to sell or trade-in your late model RV.  There's never been a better time to sell, and we're eager to help take your older RV off your hands and help you get on your way towards your next big adventure.  Contact us today for more information.